TRENDS TO TRY: TRUMPET SKIRT
Take a look at how to style the ever so popular trumpet skirt from a day to night look.
One of my favorite pieces of apparel to wear is a skirt. Sine I am on the petite side I find that a skirt breaks up my outfits giving the illusion of a longer leg. I have been seeing skirts everywhere this season, I am so excited to create new looks with one of my all time favorite pieces.
I picked up a black leather trumpet skirt from Zara to show you how I can take this piece from day to night!
DAY
For my day look I went a little dressier than I typically would, but I thought this was a great look for grabbing lunch, an afternoon meeting, or just feeling a little extra girly.
I paired my skirt with a simple white t shirt (mine is loose fitting and has a little bit of sheerness to it) and one of my favorite tweed jackets. To me tweed and spring go hand in hand. I love to incorporate this super sophisticated piece into my casual wear. I love the way the textures of the tweed and leather play off of each other, another way I typically wear this jacket is with a boyfriend jean and pump ;). In order to keep this look considered a daytime outfit I slipped on my white sneakers and grabbed a larger black cross body (this one from H&M is my serious go to at the moment).
NIGHT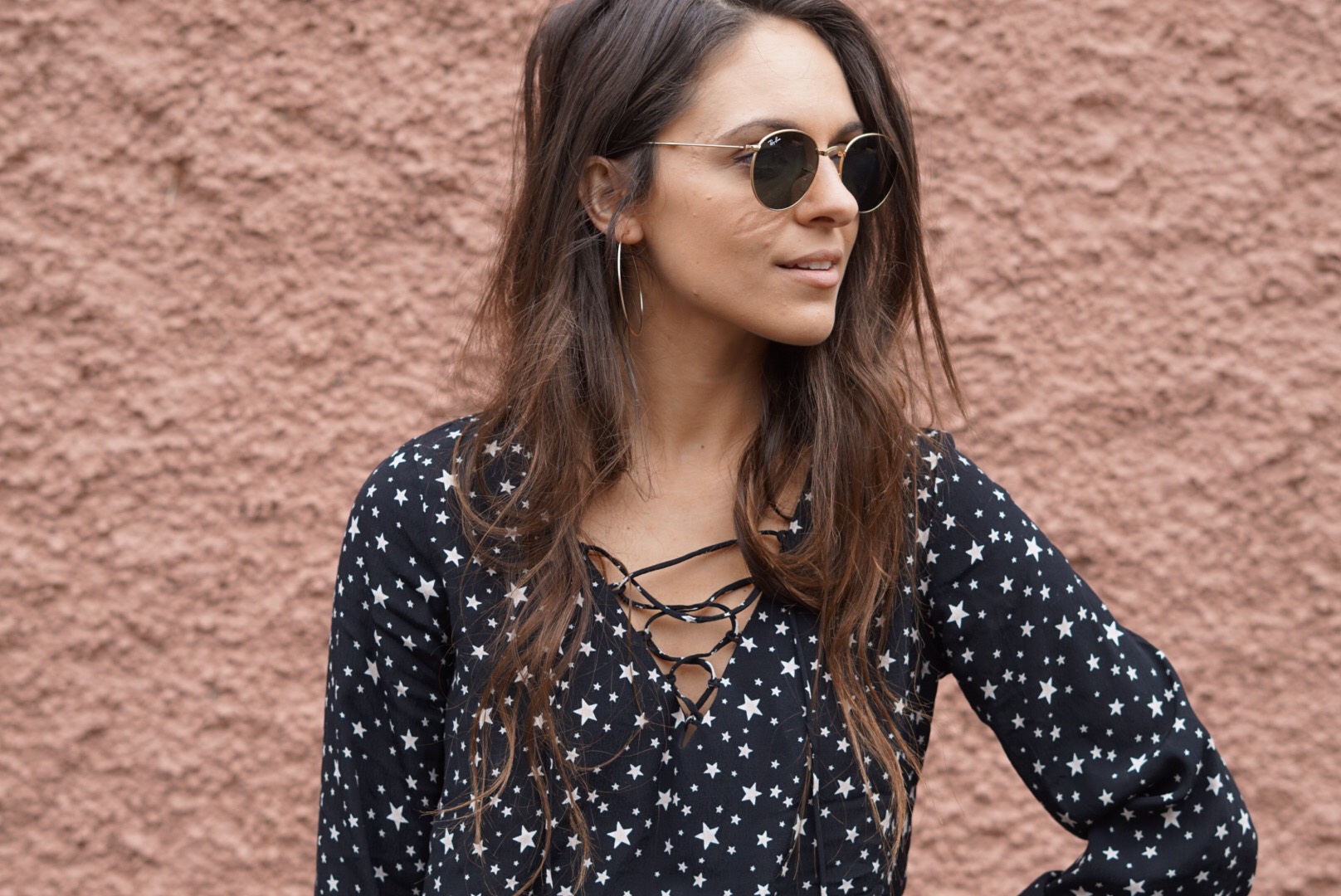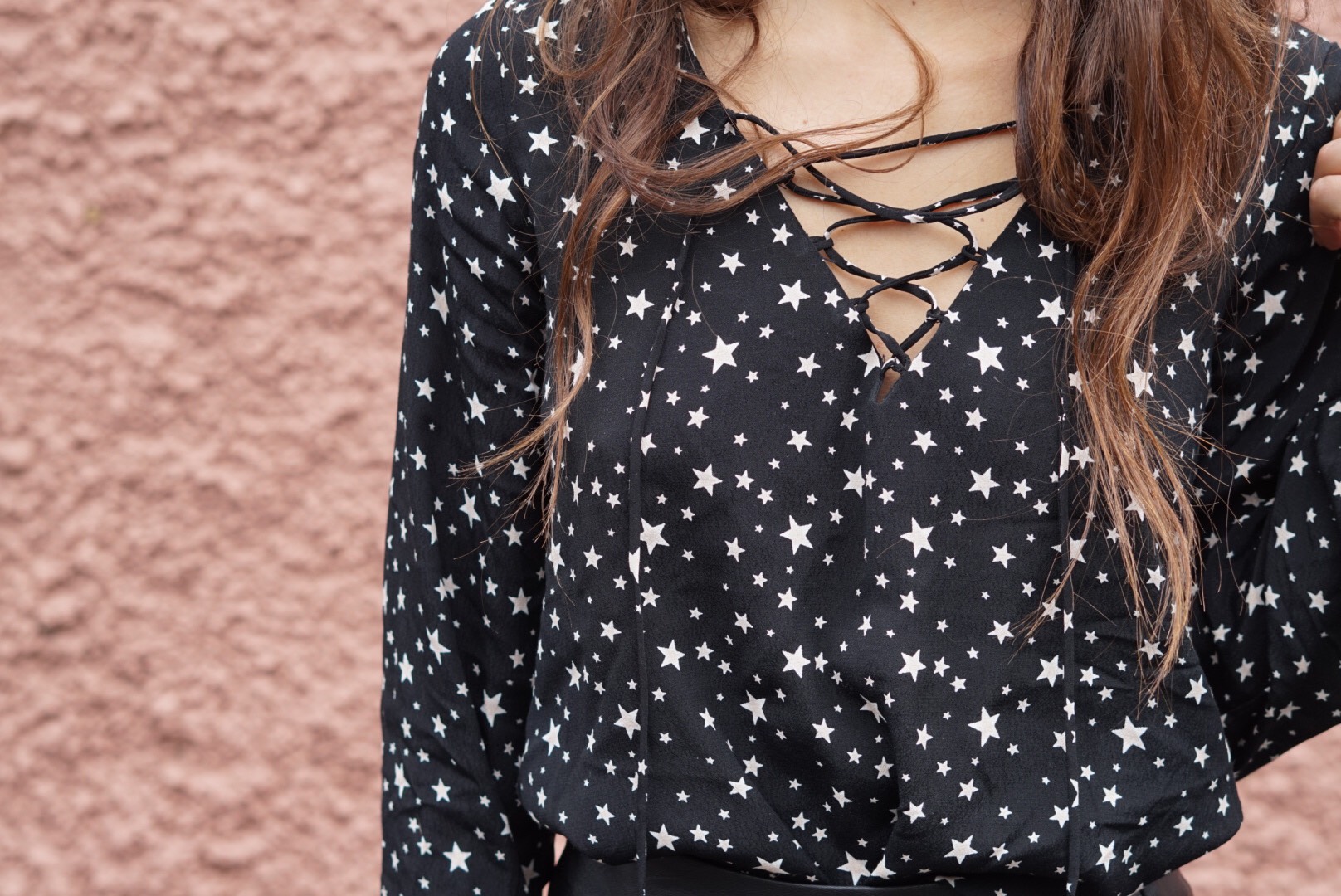 To take this look to night wear I transitioned my white t shirt to this star print blouse. I love the detailing of the long sleeve and lace up. Since the skirt is so mini I thought that a long sleeve will even the dimensions out so you are not showing too much skin. For accessories I kept it very simple letting the outfit do the rest. A camel chain link bag and matching suede pump completed this look.
To see this look come to life head over my my Youtube channel for my first video!- COMING SOON