VEGAS BABY!
So let me start off by saying I kind of have the most amazing boyfriend in the world. Surprising me with a trip to one of my favorite cities in the world...I mean come on. I love everything about Vegas- the nightlife, the gambling, the "all nighters." It is essentially a place to forget any stress or headaches in your life and live care free for a weekend. Other than the gambling and staying out all night, there are some parts of Vegas that do not require breaking a commandment. One of my favorite things this city has to offer is the FOOOOOD. I can truthfully tell you I have not had one bad meal in Vegas. I could go back just to eat. No question about it.
In all seriousness, Vegas is an amazing time but it is so important to play safe, have your wits about you, and use the buddy system (we all the Kindergarten tactic works wonders.) Once you have that down you will have the time of your life.
Read + shop below what I brought along with me on my birthday weekend trip!
Birthday Dinner at Ceasar's Palace...
We landed in Vegas around 7 pm on the night of my birthday, and we both could not wait to throw our suitcases in the hotel room and hit the strip. There is something about the desert that makes me feel at home. I live for the 100-degree heat and zero humidity. I knew I was going somewhere hot so thankfully I was able to pack accordingly. For the night of my birthday, I opted for this black and nude sequin mini from Free People. This dress is so lightweight it worked perfectly for a hot desert night. I paired it with of course my go - to gold accessories - hoops, choker, rings, and a bangle. A black ankle strap heel topped off the look!

Dinner dates at Mon Ami Gabi...
As you can tell black was a consistent theme in my Vegas wardrobe. It was not until I was unpacking my suitcase at the hotel did I realize.....everything was black. As far as this look is concerned I was not phased. I had been waiting to wear this bandage BCBG dress for some time now, and Vegas seemed like the right place to do it. This dress is super form fitting to my figure and I wanted the attention to stay on the details and craftsmanship of the dress. It is SO well made I would hate to take away from that. In order to keep the focus on the dress I opted to slick my hair back into a braided pony and keep my accessories to simple gold pieces. For shoes I wore a snakeskin heel and of course classic black and gold Raybans- notice the switch up from the round pair I wear every single day of my life...
I was able to find links to all of the products I wore for you all to shop and enjoy!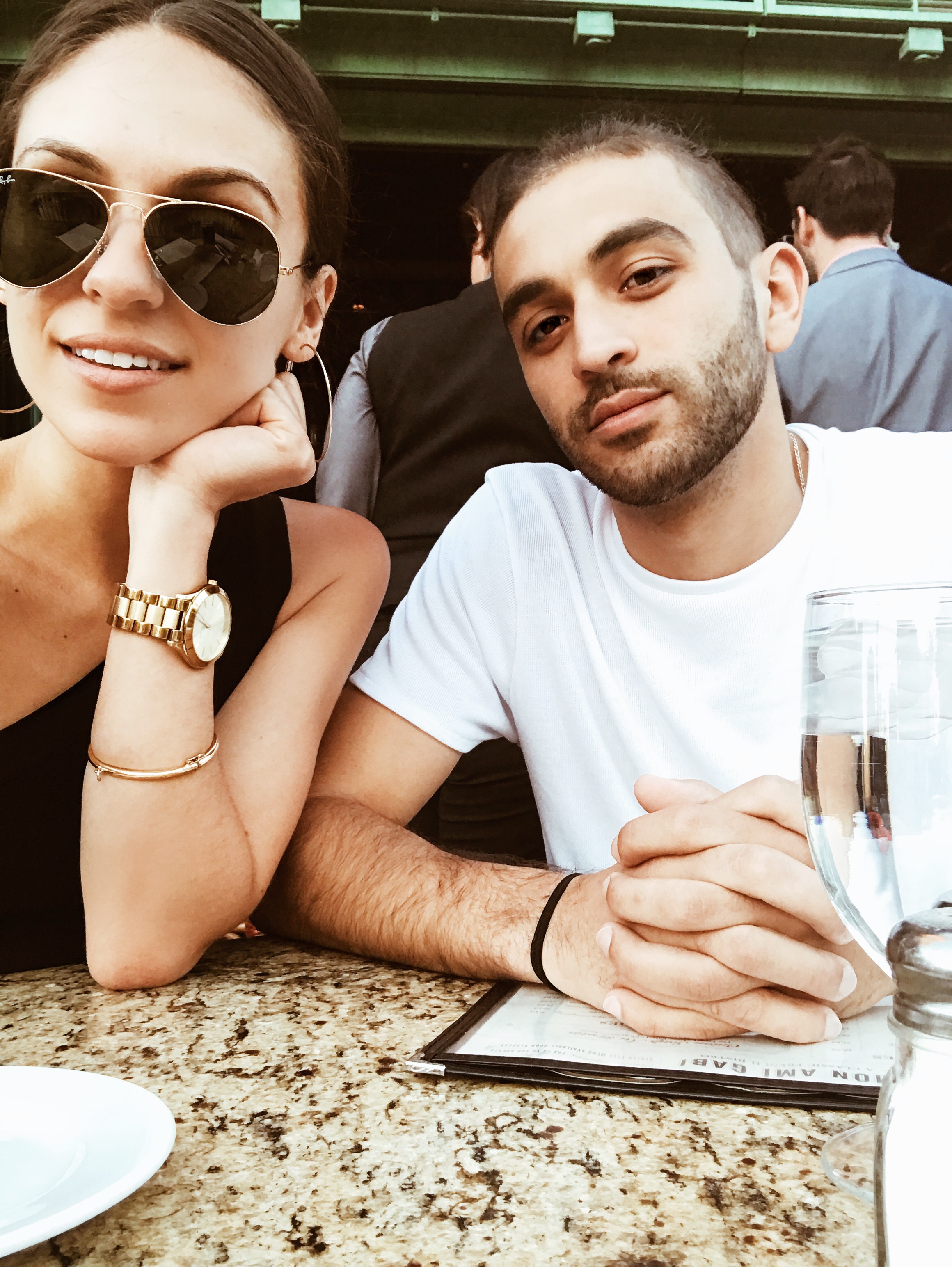 Pool Day
With highs of 113 degrees you better believe we spent more time in the pool than anywhere else this trip. I love a trip where 75% of the time is spent basking in the sun. One of my favorite pool looks was this black silky kimono dress. I love this cut for tops this season. I think the kimono look is so flattering and when made into mini it gives the perfect amount of skin without showing too much! I paired my pool look with a black Steve Madden wedge + gold accessories.