Parisian Weekend Wear
With Spring finally here (somewhat) I have been so inspired by Parisian street style. I Their minimal layers and staple pieces are perfect the many weather changes we endure this time of year (at least as Clevelanders). I love the simplicity effortlessness they exude. The perfect mix of trench coats, basics, and chic cuts is what I am currently living for.
Take a look at my Parisian inspired weekend in Ohio City
xoxo
April started off a little chilly here in Cleveland, so what better way to spend Saturday than roaming West Side Market and trying new foods...lots of new food. This is a Cleveland landmark and if you are planning to come into town it is a must have to see. Not only is it absolutely beautiful, but the most acelcetic variety of foods and goods. One thing to to keep in mind... comfortable is key. I kept things simple with a pair of "paper bag jeans" cinched at the waist with an oversized black belt. A simple stripe top, my favorite tench, and a pair of glod black heels topped off the look.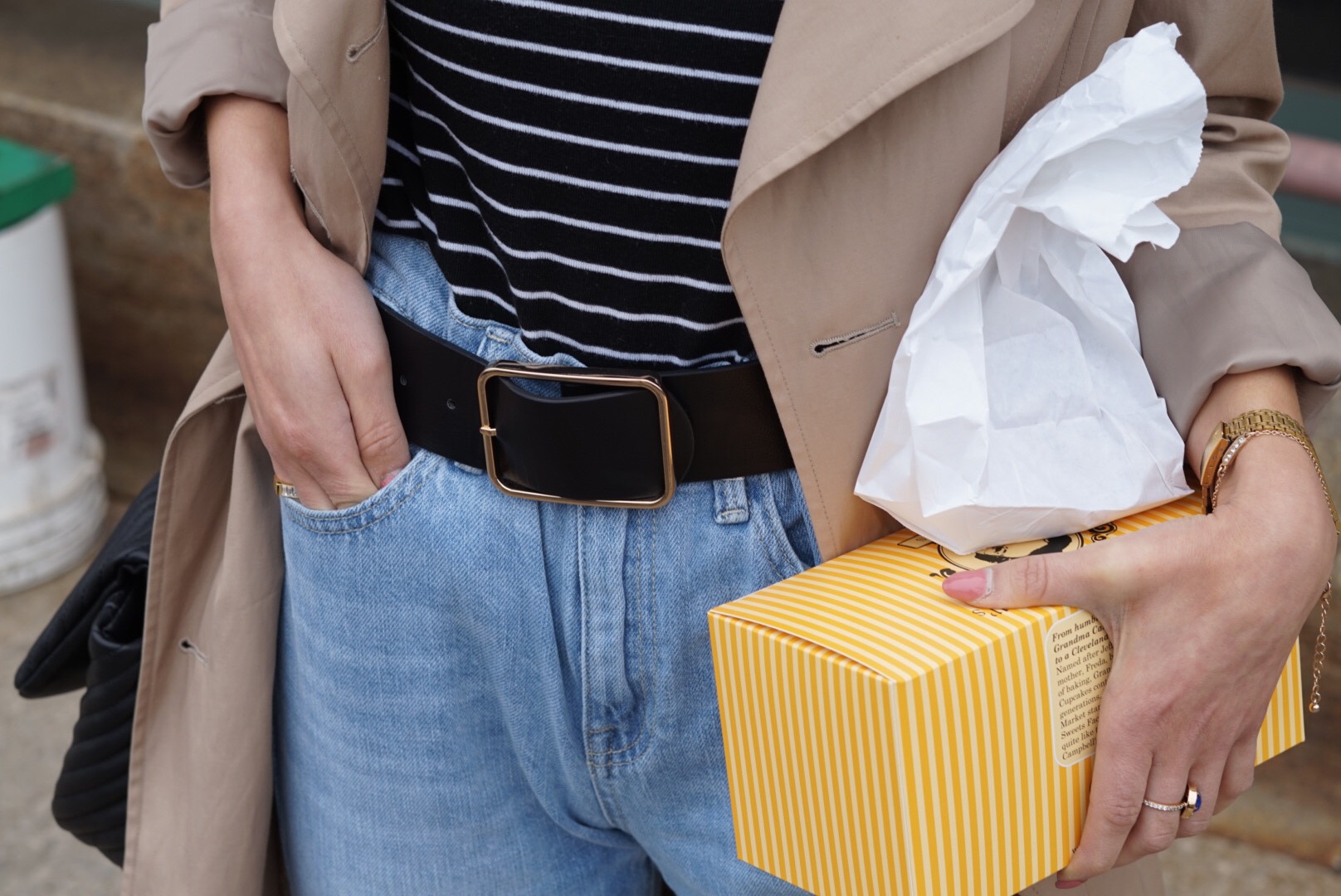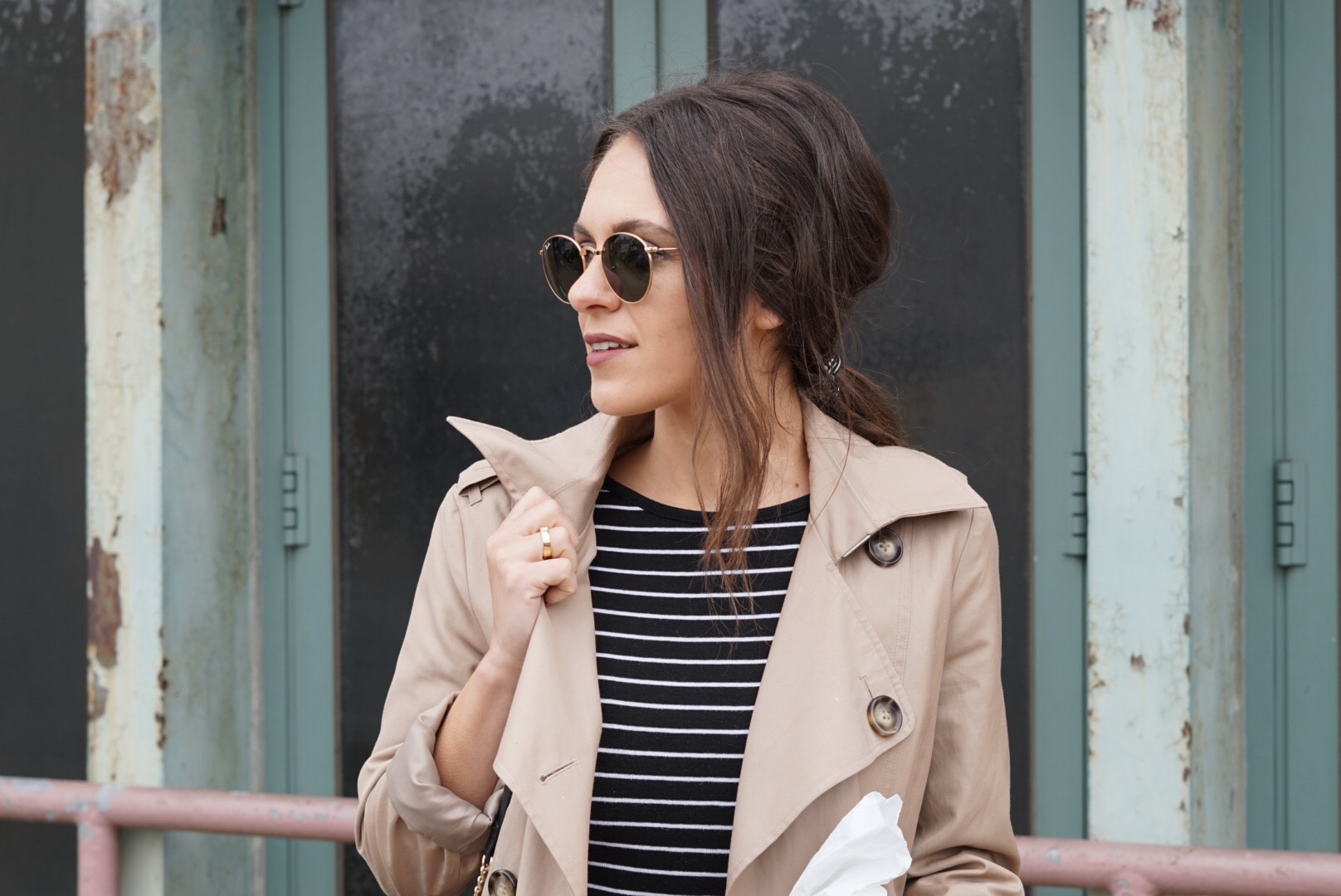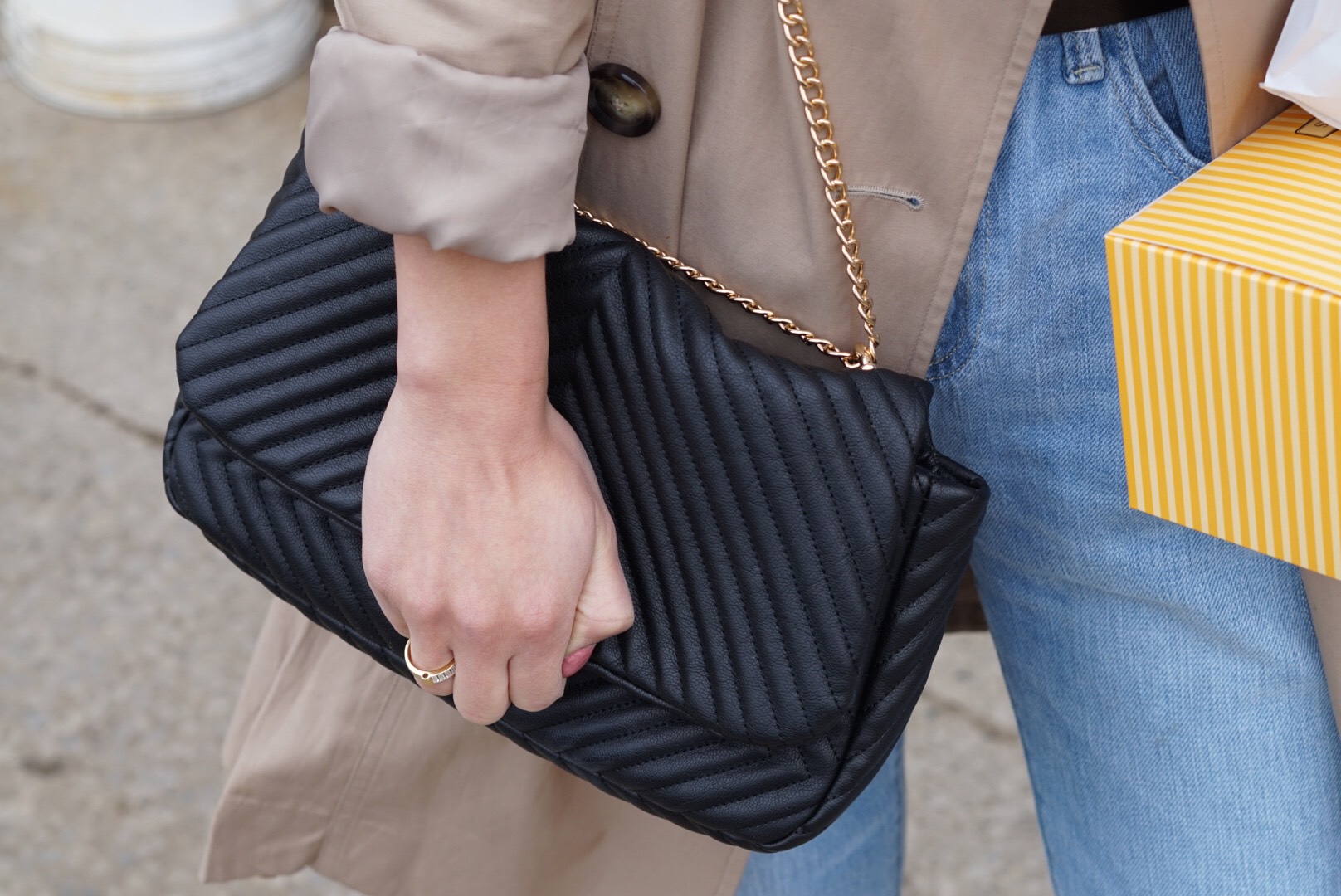 To dress things up this weekend, I kept my inner Parisian in mind and opted for a culotte jumper and black off the shoulder top layered underneath. I absolutely love the cut of this jumper, it is so slimming and elongating when paired with a good heel. Since layering is a must in the spring I chose to wear a long sleeved off the shoulder top underneath. This both elevated the look with adding some dimension to it, and most importantly kept me warm. Try experimenting with new shapes this season, my tip... if you are trying a new silhouette that you are not sure you're comfortable with yet, keep it basic. Choose a neutral color and add some layers, as your confidence goes up the layers can come off.